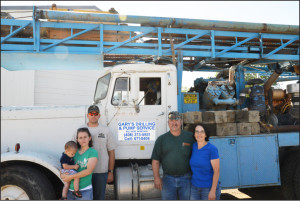 Gary Mayes has been in the water well drilling business  when he started learning the trade and skill at a young age.  Gary went into the Navy after graduating from high school where he continued to work with pumps, valves and controls systems associated with boiler systems. Since returning from the Navy, Gary worked for a local drilling contractor and also with family before venturing out on his own.  In 2001, Gary formed his own business called Gary's Drilling Inc in which he continues to work in the water drilling and well service business.  Pump repairs and service were offered along with other services within the business when in 2006, Gary's son-in-law Brandon, started working with Gary.  The family business has continued to provide local services in the area from pump repairs, water wells & drilling to excavation in the Billings, Montana region.  Gary and Brandon continue to keep updated with continuing education classes each year.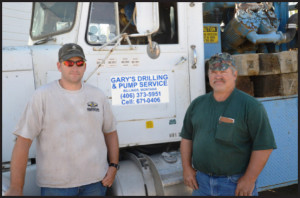 Gary and Brandon are members of the Montana Water Well Drillers Association while Gary is a licensed Water Well Contractor and Brandon being a licensed water well driller.
Gary has resided in the Shepherd area along with his wife Darcy and family since 1986.  Gary and Darcy currently have 5 daughters and 6 grandchildren.  In his spare time, Gary enjoys spending time with the family.